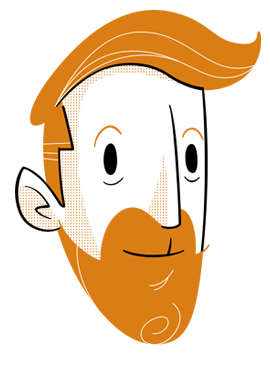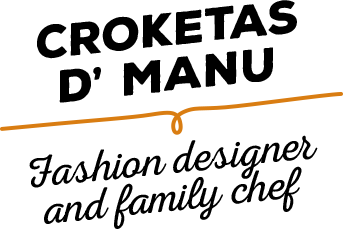 Manu loves fashion, and he likes to show off. A little vain he might be, but he doesn´t think twice about putting on his old rags and going out in the bush to pick up some mushrooms. Nobody knows this is the secret behind one of his best dishes: boletus croquetas. Manu´s work might be controversial sometimes, but his homemade croquetas are incontestable!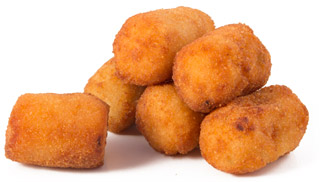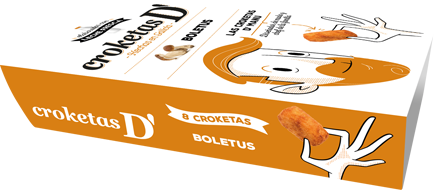 AUTHENTIC BOLETUS, FRESH AND WILD
Manu could just go to the supermarket and buy some mushrooms off the rack, but he rather put on his trekking boots and go out to get himself some real boletus, fresh and wild. Manu knows that, in order to keep his cuisine surprising, he can´t just use any ingredient, least of all ready-made minced feeding mixtures!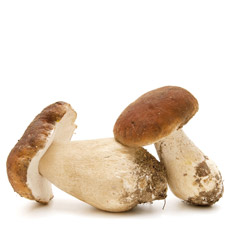 Ingredients: Pasteurized cow milk, Boletus Edules (15%), wheat flour, butter (pasteurized cream and lactic ferments), salt, garlic, breadcrumbs (wheat flourand yeast), feeding mixture (wheat flours).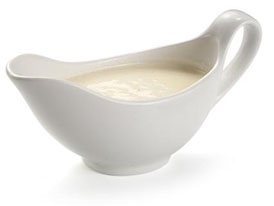 ORIGINAL HOME
-

STYLE BÉCHAMEL SAUCE

Flour, butter and fresh milk. The secret of these "croketas" is in the béchamel sauce, made with the traditional recipe, using only fresh and natural ingredients. Only with the best béchamel sauce you get the best "croketas".

COOKED TO PERFECTION...

Don´t defrost "croketas".

Fry in a frying pan or fryer with plenty of very hot olive oil (180ºC) for 3-4 minutes until golden. "Croketas" must stay completely submerged. Drop few at a time so as not to decrease oil temperature.
Let stand for a minute.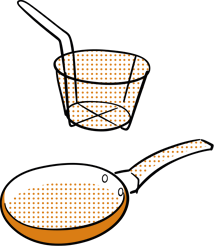 Tip: Do not ever reuse burnt oil. However, if you have kept it frying at in between 160º and 180ºC, you can reuse it several times if you preserve it carefully using a coffee filter. Should you need to dispose of it, take it to a Green Point inside a plastic bottle, being highly polluting.

ALLERGENS
Lactose

Gluten&nbsp&nbsp&nbsp&nbsp&nbsp&nbsp