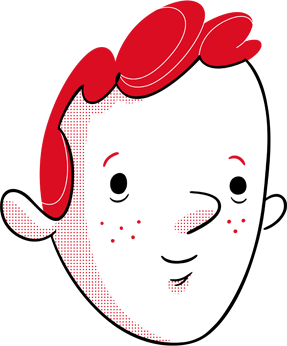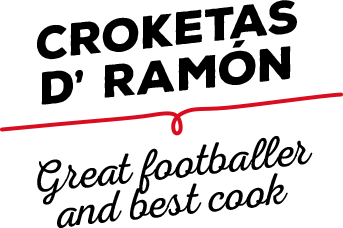 There is one thing Ramón has known since he was a little kid: he wanted to be a footballer. He played in the school team as a starter, and he scored more goals than anyone else! And there was something else Ramón learnt afterwards, he was a sensational cook. When he comes back from training there is nothing he likes best than to stop by the market to buy some local produce and run off to the kitchen. At home they can rest easy, knowing if he doesn´t make it as a football player he can always become a first league chef.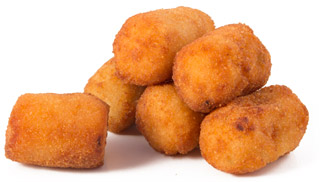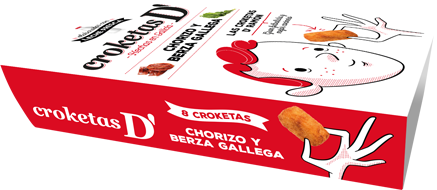 TYPICAL INGREDIENTS OF HIS COUNTRY, LIKE NEVER BEFORE
Ramón´s people are from A Fonsagrada, and whenever he goes visiting he makes sure not to return without `the best chorizo ever´. Because he rocks, he adds some authentic galizian cabbage to balance the recipe. The result: an amazing flavor with the personality of those who know what they want.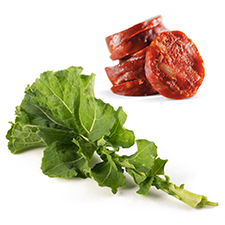 Ingredients: Pasteurized cow milk, wheat flour, butter (pasteurized cream and lactic ferments), chorizo (lean pork and bacon, sweet and hot paprika and garlic) (12%), cabbage (cabbage and water) (5%), salt, breadcrumbs (wheat flourand yeast), feeding mixture (wheat flours).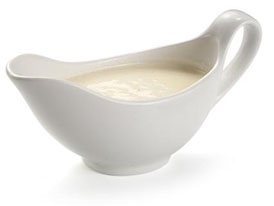 ORIGINAL HOME
-

STYLE BÉCHAMEL SAUCE

Flour, butter and fresh milk. The secret of these "croketas" is in the béchamel sauce, made with the traditional recipe, using only fresh and natural ingredients. Only with the best béchamel sauce you get the best "croketas".
COOKED TO PERFECTION...

Don´t defrost "croketas".
Fry in a frying pan or fryer with plenty of very hot olive oil (180ºC) for 3-4 minutes until golden. "Croketas" must stay completely submerged. Drop few at a time so as not to decrease oil temperature.

Let stand for a minute.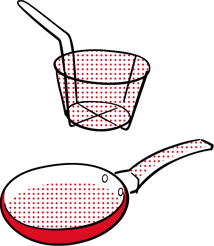 Tip: Do not ever reuse burnt oil. However, if you have kept it frying at in between 160º and 180ºC, you can reuse it several times if you preserve it carefully using a coffee filter. Should you need to dispose of it, take it to a Green Point inside a plastic bottle, being highly polluting.
ALLERGENS
Lactose

Gluten&nbsp&nbsp&nbsp&nbsp&nbsp&nbsp