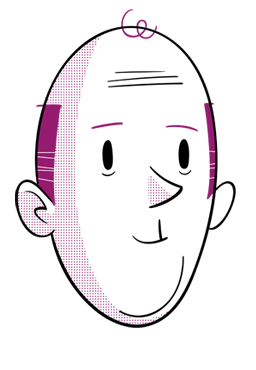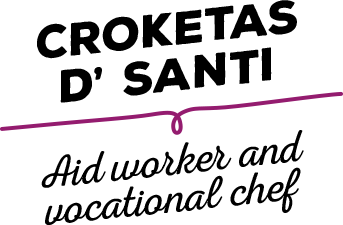 If someone deserves all good things that person is Santi. Santi reconciles in his life both of his vocations: cooperant and cook. None of them for money, but for love. Those who love him don´t know in which one of his many travels he learned to use `morcilla´ in the kitchen, but the truth is he has a special way of cooking them. His friends don´t know what to be more grateful for: his spirit of solidarity or his delicious homemade black pudding croquetas. They always ask for more!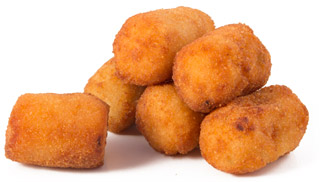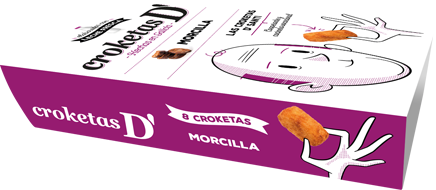 PERSONALITY AND CHARACTER ON SOME VERY SPECIAL CROKETAS
Santi loves black pudding, specially from León. Whenever he is on the road, he always tries to stop by to get some `morcillas´. Santi loves the authentic, that´s why he doesn´t cook his genuine croquetas if he doesn´t have the right ingredient. Without imitations or substitutes.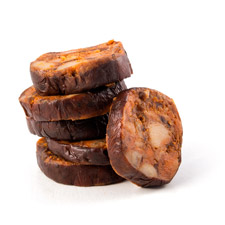 Ingredients: Pasteurized cow milk, wheat flour, butter (pasteurized cream and lactic ferments), black pudding (onion, pork´s blood, bread, grease, paprika and garlic) (15%), salt, breadcrumbs (wheat flourand yeast), feeding mixture (wheat flours).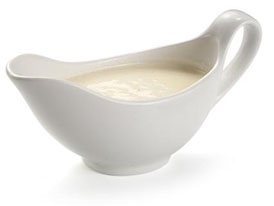 ORIGINAL HOME
-

STYLE BÉCHAMEL SAUCE

Flour, butter and fresh milk. The secret of these "croketas" is in the béchamel sauce, made with the traditional recipe, using only fresh and natural ingredients. Only with the best béchamel sauce you get the best "croketas".

COOKED TO PERFECTION...

Don´t defrost "croketas".

Fry in a frying pan or fryer with plenty of very hot olive oil (180ºC) for 3-4 minutes until golden. "Croketas" must stay completely submerged. Drop few at a time so as not to decrease oil temperature.

Let stand for a minute.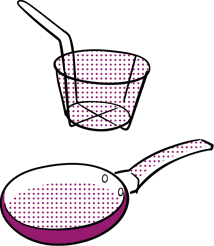 Tip: Do not ever reuse burnt oil. However, if you have kept it frying at in between 160º and 180ºC, you can reuse it several times if you preserve it carefully using a coffee filter. Should you need to dispose of it, take it to a Green Point inside a plastic bottle, being highly polluting.

ALLERGENS
Lactose
Gluten&nbsp&nbsp&nbsp&nbsp&nbsp&nbsp